By
middle school south
·       Monday, March 4th   2-7 pm
·       Tuesday, March 5th  2-7 pm
·       Wednesday, March 6th ½ day  2 pm – 5 pm
·       Thursday, March 7th   ½ day    2-7 pm
·       Friday, March 8th   12-5 pm   lighting comes in
·       Saturday, March 9th   10:00—4:00 pm   lighting- tech rehearsal
 Rehearsals the last week, may go later than 7pm depending on what shape we're in.
·       Monday, March 11th  2:00 -7 pm
·       Tuesday, March 12th, 2:00 -7 pm
·       Wednesday, March 13th  2:00- 7:00 pm
·       Thursday, March 14th  opening night

By
middle school south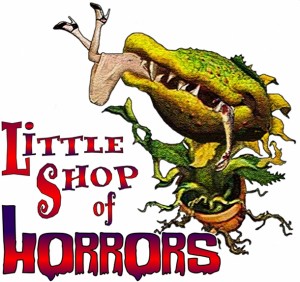 Congratulations to the 2013 Cast of Little  Shop of Horrors
You 'wowed' us with your talent.  Unfortunately not everyone who auditioned could be cast due to the size of the show.  
First rehearsal: January 11, 2013
Please bring an empty 3 ring binder so that you can receive a script.  
Prompt parent pick-up is requires at 4 pm if you are not taking the late bus.  Everyone must be picked up at 4 pm!
STAGE CREW is another way to get involved in this production.  Stage crew will start once we have a set-stay tuned for more announcements!